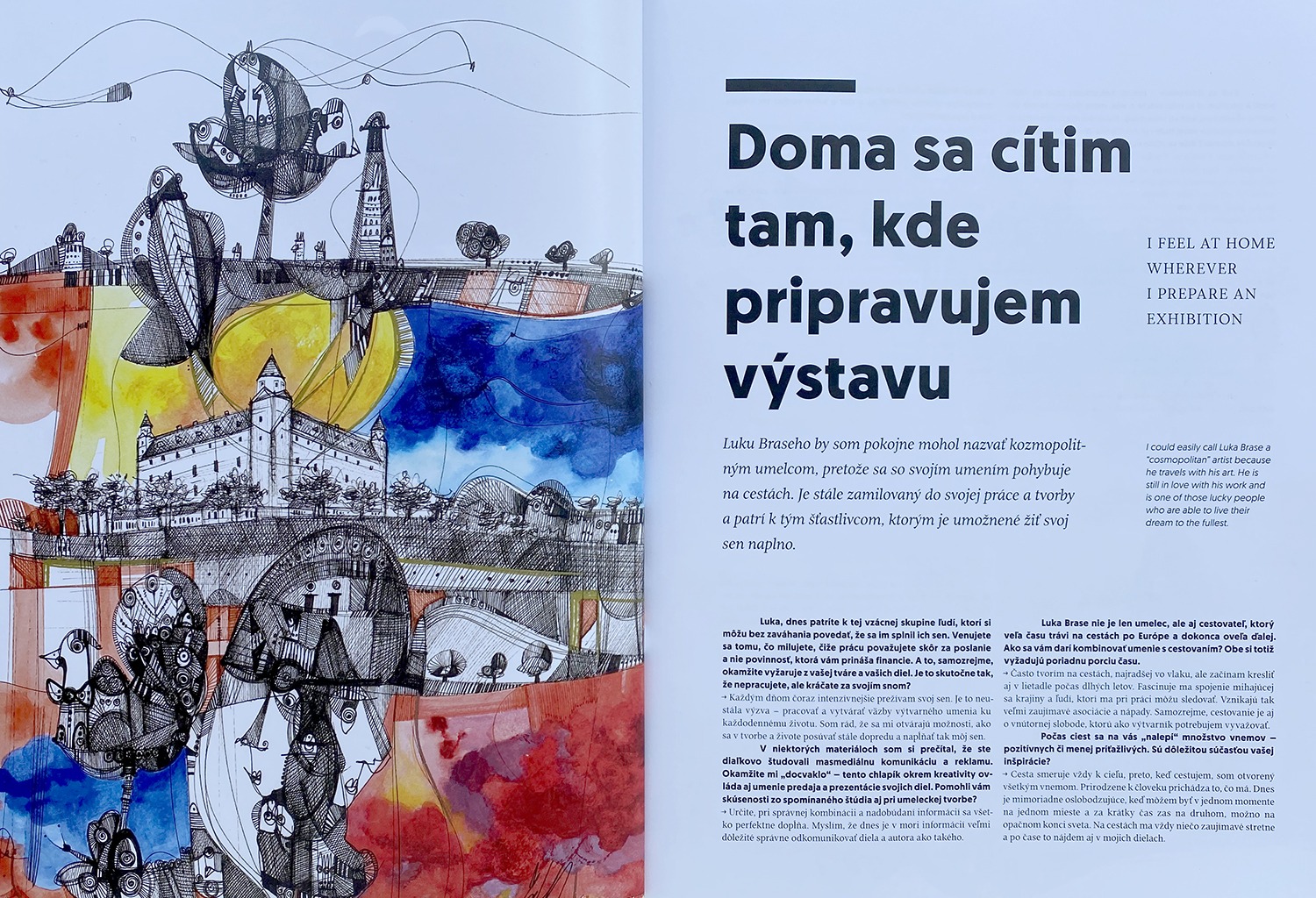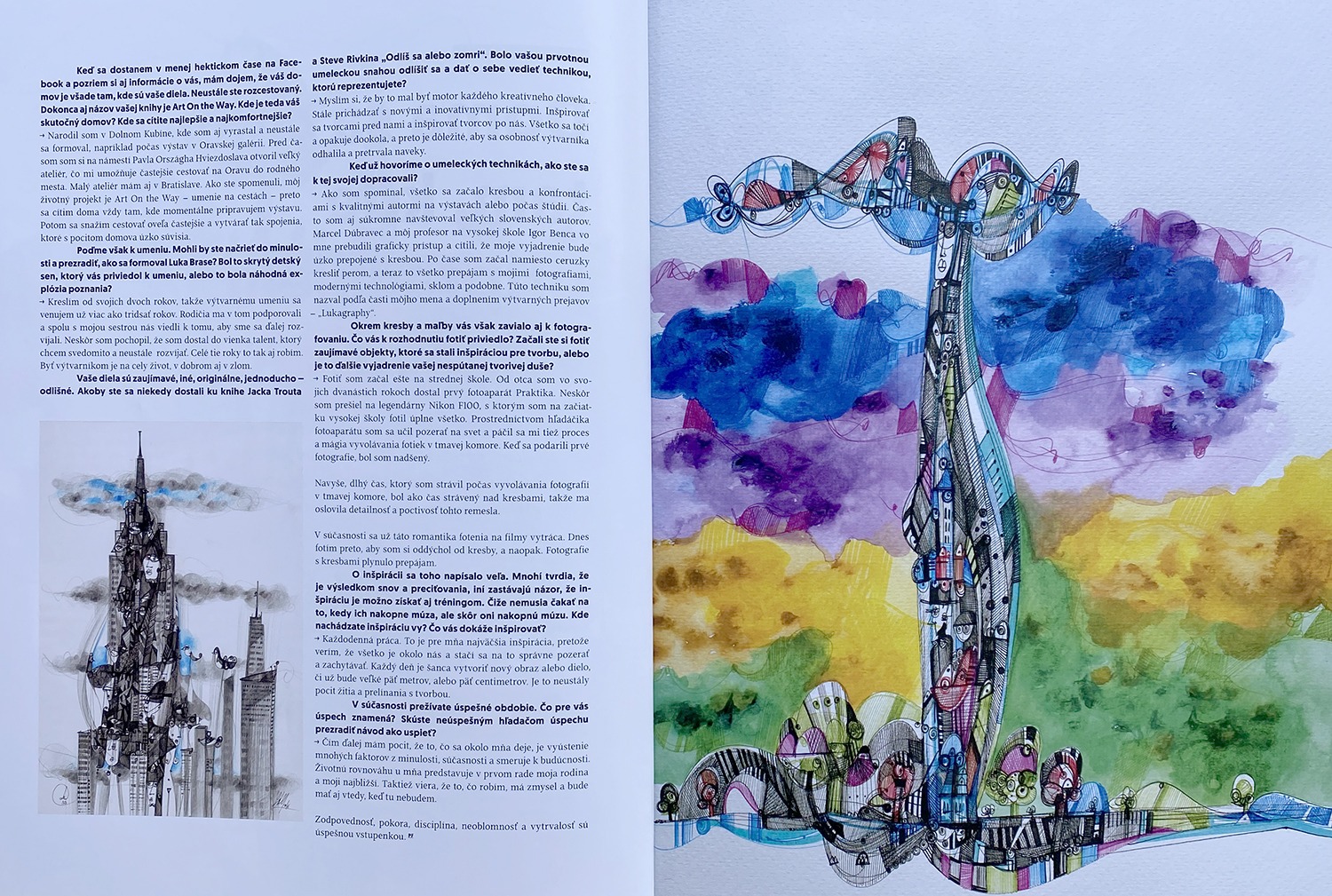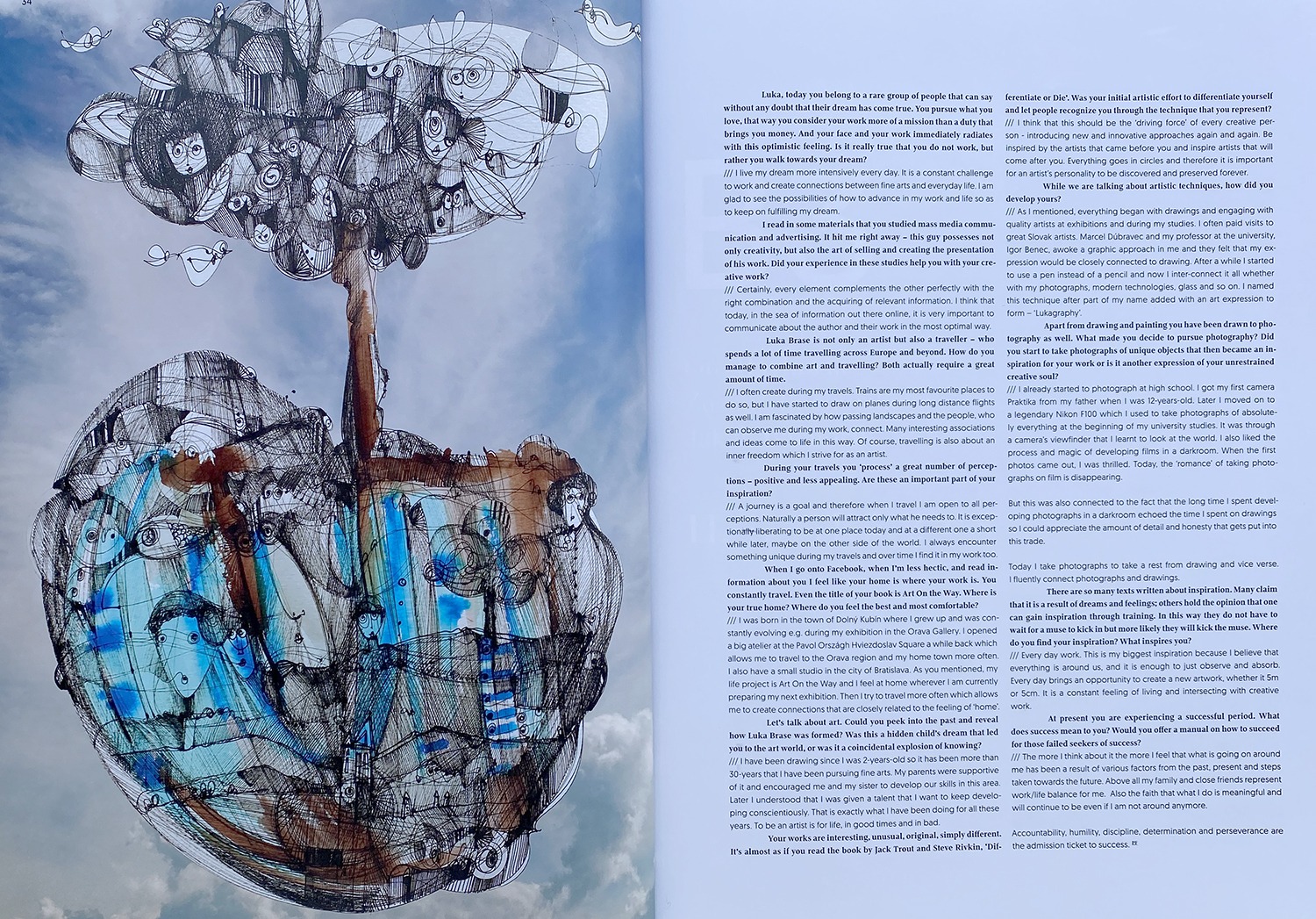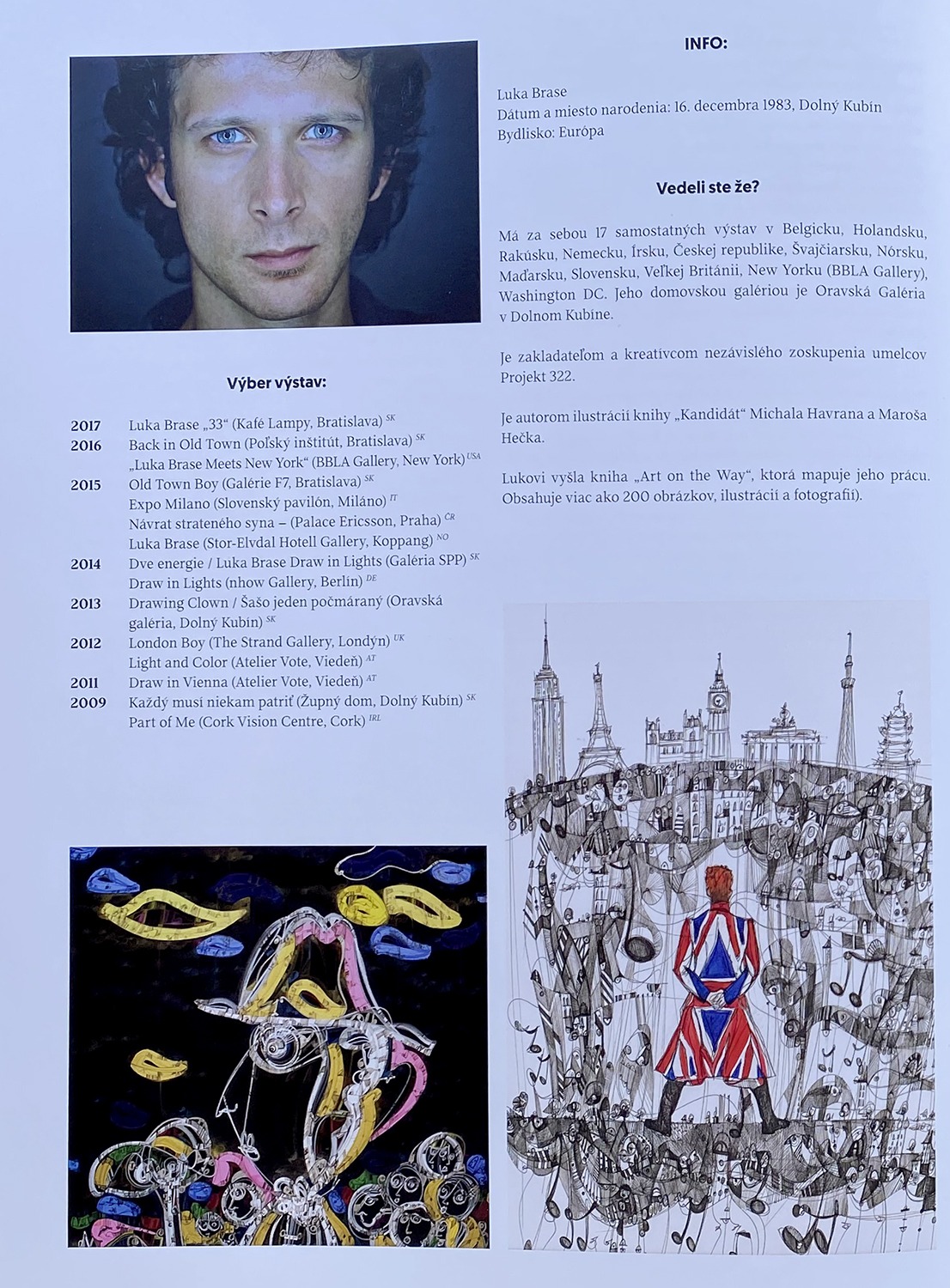 SPP GALLERY ( SK Version )  November 2014 – January – 2015
Our exhibition in one of the biggest and modern galleries in Bratislava called  " Luka Brase meets Draw in Lights "

Štýl&Elán magazín – Interview 2014
with permission of SLOVNAFT, a.s.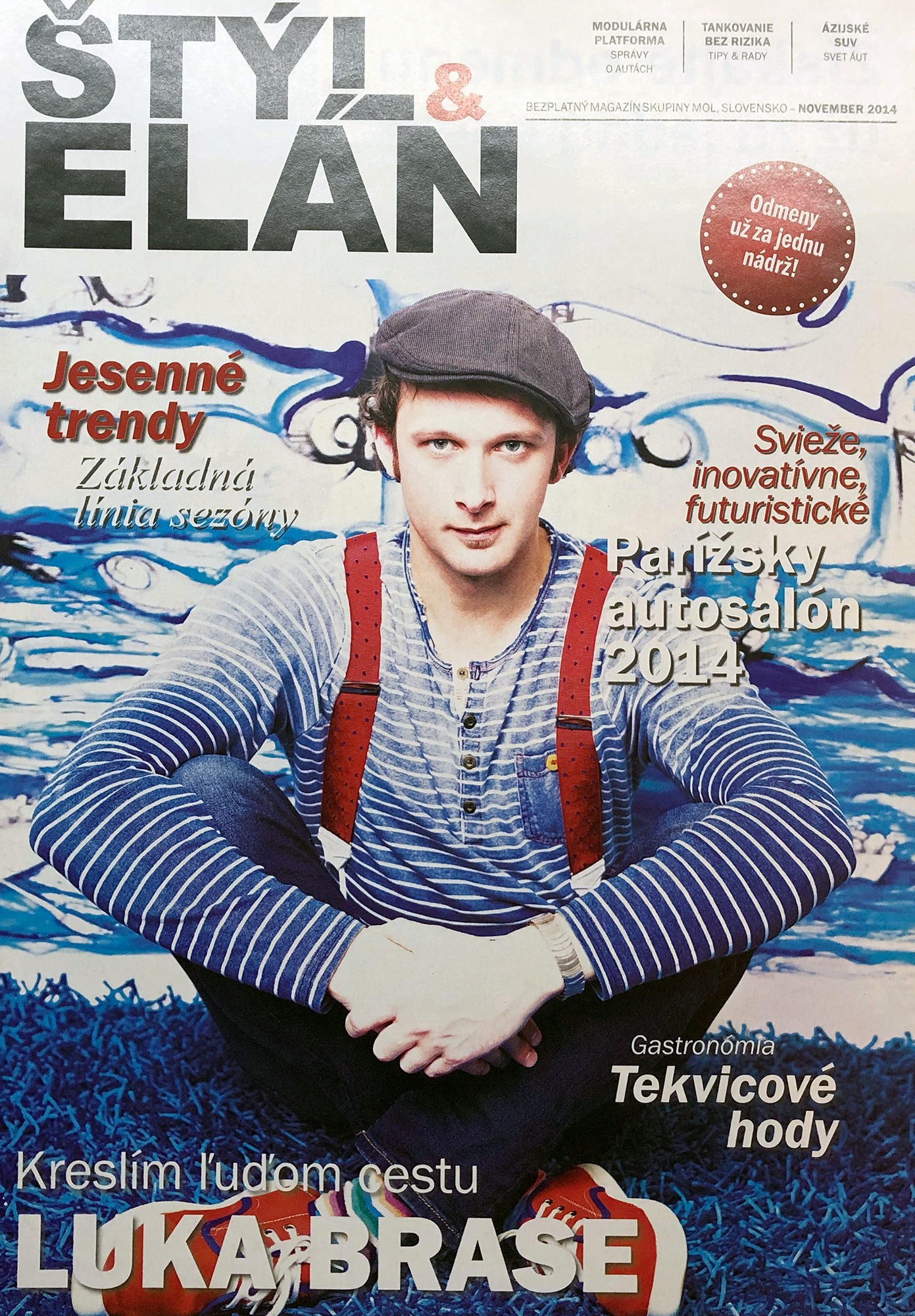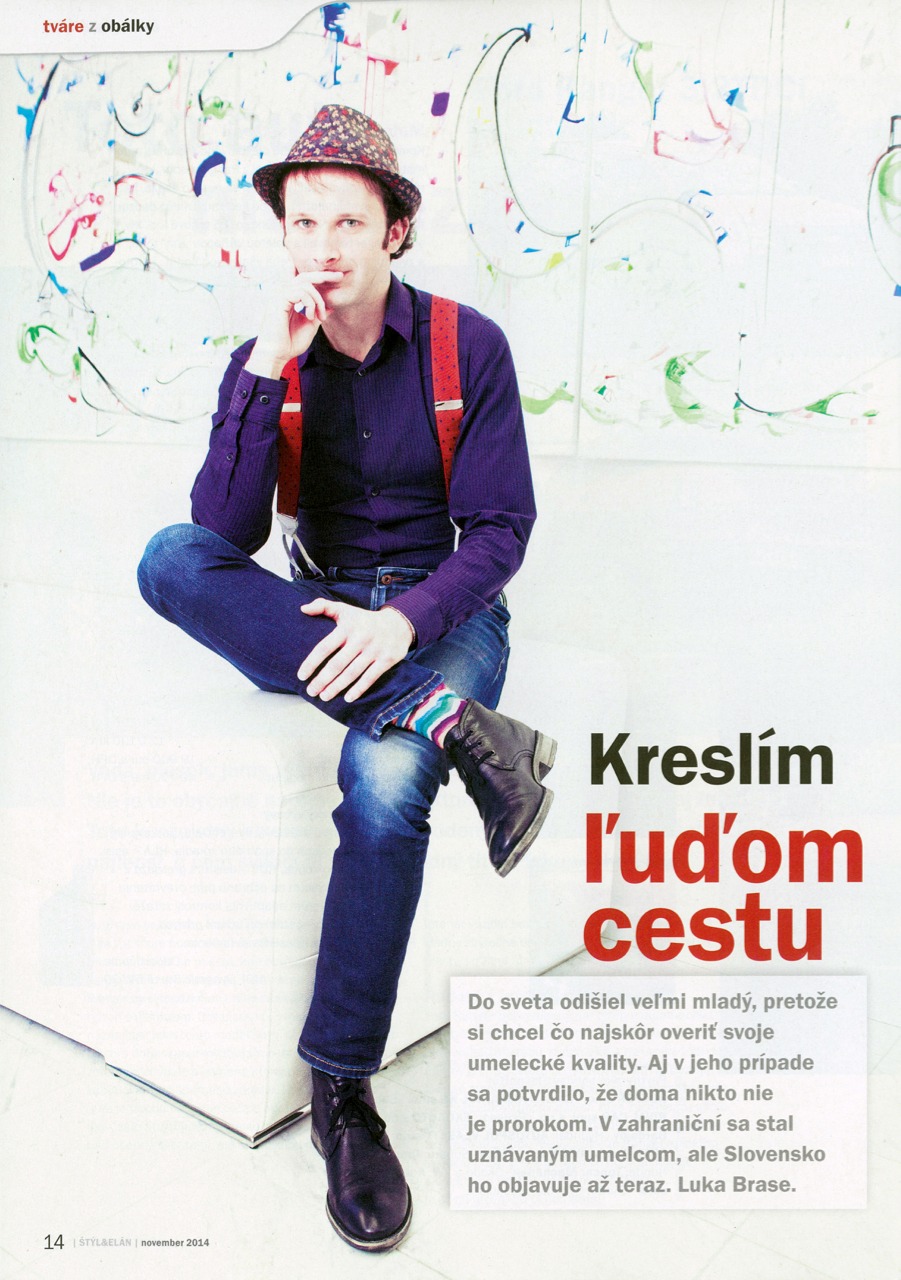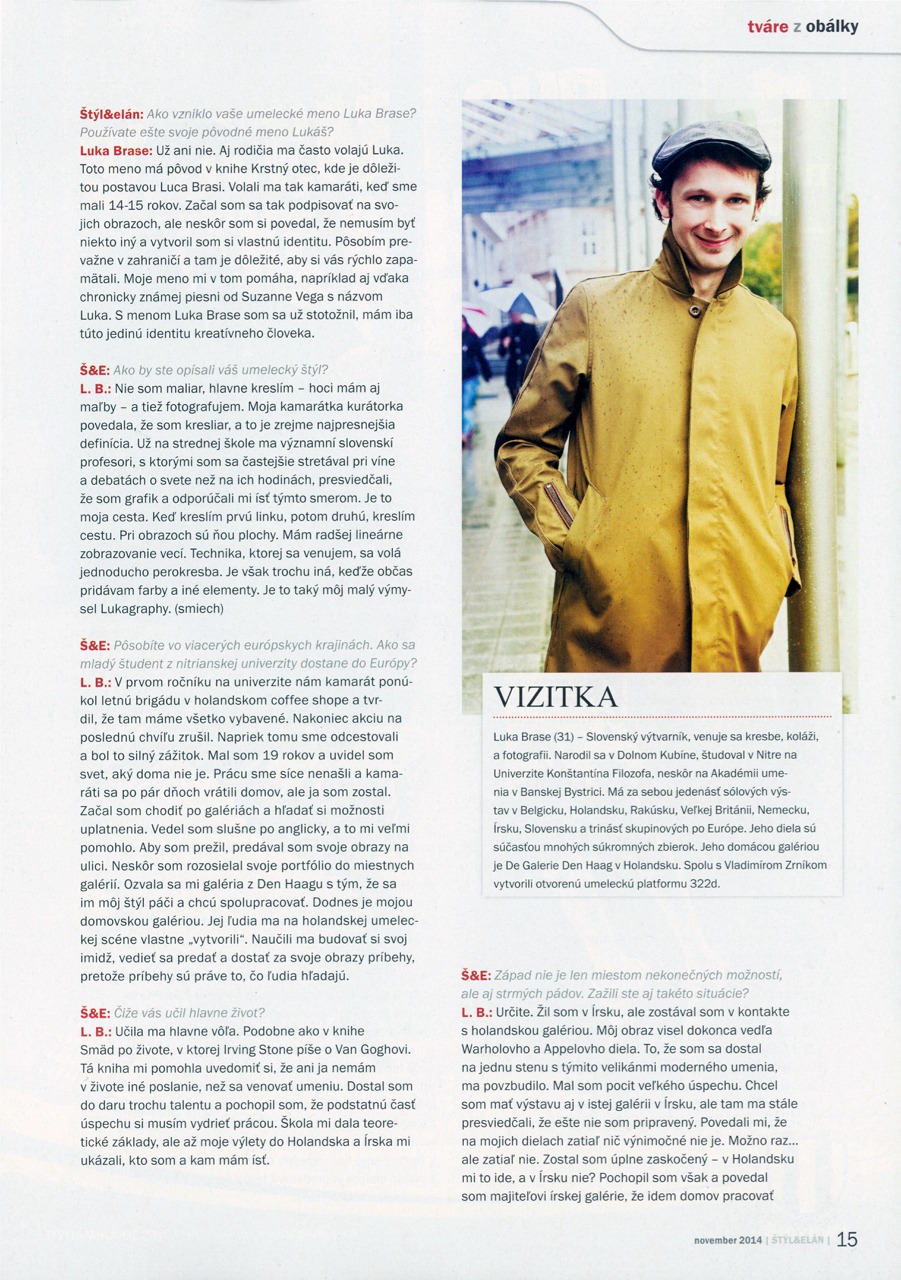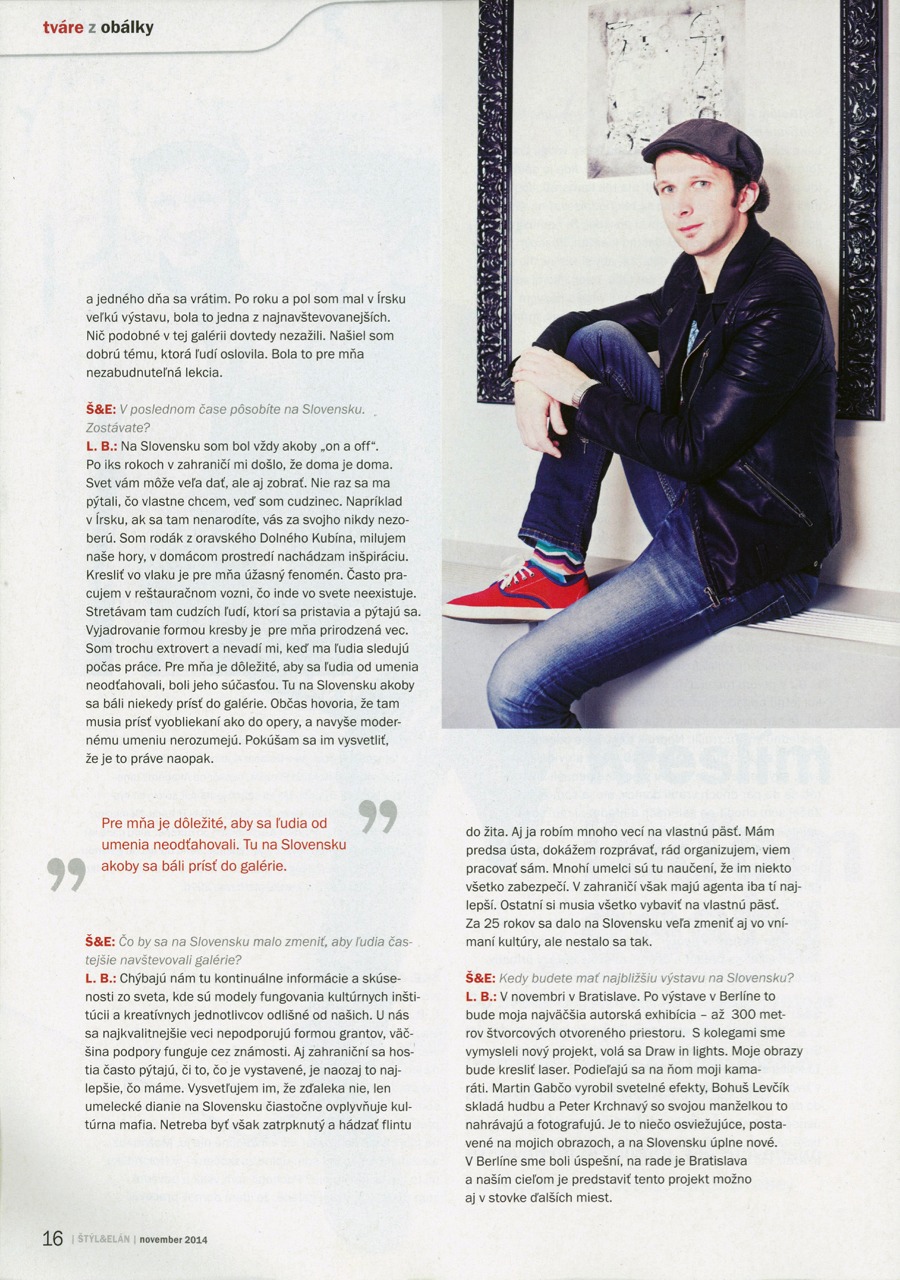 NHOW GALLERY ( DE Version ) August 2014
Was wäre denn die tollste Party ohne stylische Flyer und abgefahrene Lichtinstallationen? Beides verbindet Luka Brase in einem einzigartiken Projekt. Er vereint Elektronik und Lasertechnik. Luka stammt aus der Slovakei und gehört zu den aufstrebensten Künstlern des Landes. Zusammen mit Martin Gabco (Lichtingenieur), Bohus (Soundingenieur) und Peter (Cinematograph) hat er ein einzigartiges Werk geschaffen.